GICS envisions the conjecture of opportunities and talents. We embody transcendence in the hospitality industry and our reputation precedes our vision of excellence!
-From the director's desk
GOPAL INTERNATIONAL CAREER & SERVICES is the one stop solution for all your international study and migration needs. The core activity lies in assisting students to make the right choice with regard to pursuing education in overseas educational institutions. GICS provides information regarding higher education in various countries such as Canada, Australia, Europe, New Zealand, Germany, U.K., France, U.S.A. and has a professional command over the education system worldwide.
Gopal International Career and Services is a renowned hospitality internship consultancy working successfully in the industry for a decade and a half. The organization wasn't just born out of the need to reduce the anxiety and stress of students regarding their future; it was a result of constant brainstorming of ideas. With years of hard work and commitment, we created a consultancy infrastructure that can encourage every single student to get admission to renowned colleges and advance their career effortlessly.
Our programs provide aspiring students the opportunity to participate in overseas placements and simultaneously acquire professional experience. This enables them to get the best of both worlds. We are aware that students are always scared thinking about their placements & future, in such a scenario we take the responsibility to minimize the anxiety of students and reduce the extra workload of college in placing them.
Many a times Hospitality internships are underrated and students ignore the importance of internships & due to ignorance or unavailability of resources some pure talented minds miss the opportunities that are waiting for them abroad. Hospitality and tourism is a great field to be in and we help newbies to identify potential opportunities in this field.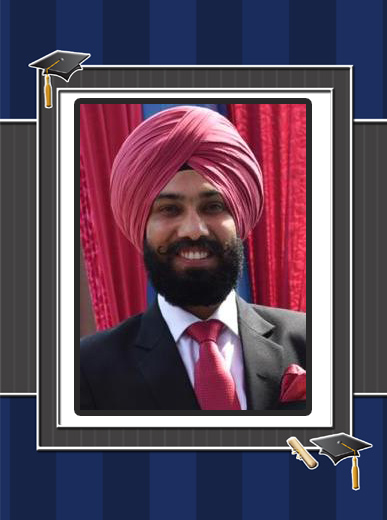 Gopal International Is a Govt. Approved company registered under Punjab Travel Professionals
Regulation Act.
Revolutionizing the field of Hospitality Internship consultancy for almost a decade and a half, Gopal International Career and Services has set gold standards in its industry niche. Every student is unique, and so our programs focus on a customized approach to aid students with their college admission. In the competitive hospitality ecosystem, we enable students to get placements and secure opportunities that are worth every dime that they spend on their education.
Many students simply panic on the thought of placements in the hospitality sector because the competition is cut-throat and landing lucrative jobs with reasonable payouts is just like founding a four-leaf-clover. However, with a little nudge from our orchestrated consultancy program, you can get internships that pave the way for reputed job opportunities abroad. Hospitality and tourism are some of the most rewarding fields and we assure you that we can help you to walk through the crests and troughs of international hospitality internships.
Get the chance to avail of direct experience in the hotels and travel industry. You can have the opportunity to work full-time on a wide range of job profiles including marketing, planning, customer service, etc. Each internship is aligned with your academic background and career goals and you can learn from the industry leaders while you set your career graph straight.
Business Goals & Objectives
We strive to establish transparent and ethical education opportunities in coherence with consultancy business and create a network of the most talented hospitality staff.
Our prime focus is immigration and related matters. In addition to that, we are also into corporate and business consultancy with the sole purpose of driving excellence
We have an unmatched track record of success in immigration and that reflects our corporate fervor with our versatile clientele
With thorough career counseling and cross-platform access, we offer guidance to students in the hospitality and tourism industry with all dignity.